The Thrilling Adventure Hour is a staged production in the style of old time radio that is held monthly at the Coronet Theatre. The show has been running since March 2005. It is live audio theater. Each episode features three non-serialized segments as well as songs and commercials from fictional sponsors. The show is written by Ben Acker and Ben Blacker and directed by Aaron Ginsburg. The show's original songs are written by Acker & Blacker with composer and band leader Andy Paley.
Most episodes feature both Sparks Nevada and Beyond Belief. Normally Sparks Nevada begins a show and Beyond Belief ends the show.
---
The Segments
Each show is unique, consisting of a selection of story segments, announcements from our fictional sponsors, musical numbers, and occasional one-off sketches.
---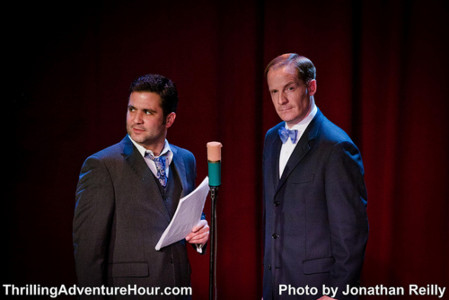 Sparks Nevada, Marshal on Mars
Marc Evan Jackson plays Sparks Nevada, an Earth man sent to protect the Red Planet from the universe's robot outlaws, alien invaders and other galactic threats. Mark Gagliardi plays Sparks Nevada's trusty native Martian sidekick, Croach the Tracker. Busy Philipps plays The Red Plains Rider, a human raised by Martians who rides the red plains of Mars in vigilante fashion. Nathan Fillion plays Cactoid Jim, wild as a cactoid, and heroic "King of the Martian Frontier." Linda Cardellini plays Rebecca Rose Rushmore, a popular writer of space cowboy novels who has come to Mars from Earth to live the sort of adventures she had only written about. Josh Malina plays the Barkeep of the Space Saloon. He does not want any trouble in his place.
---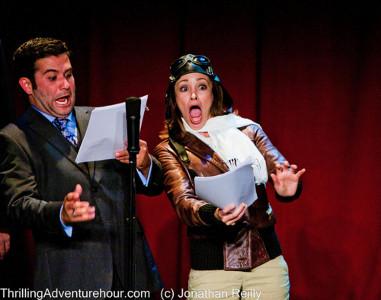 Amelia Earhart, Fearless Flyer
Spinning out of the pages of Ace American! Amelia Earhart faked her death in 1938 and went to work for the American Victory Commission. Now, she uses her Lockheed Elektra to crisscross the time stream to stop the Reich from rising where it shouldn't.
---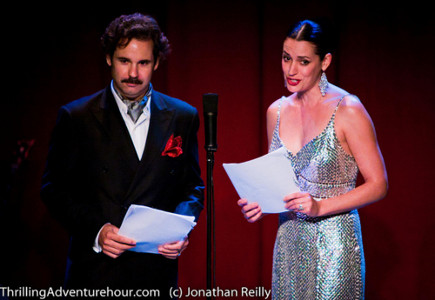 Beyond Belief
Meet Frank and Sadie Doyle: the toast of the upper crust. Headliners on the society pages. And, oh yes, they see ghosts. Trading quips and tossing back cocktails, the Doyles take what they want and hoodwink their clientele for the rest. Ghosts, vampires, werewolves, mummies, even diabolical gingerbread men are nothing but obstacles in the way of the liquor cabinet for our fast-talking, hard-drinking sleuths.
---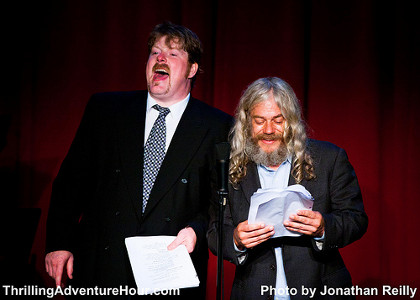 The Adventures of Captain Laserbeam
As camp as the old Batman show, facing off against ridiculous villains such as the Numbler, the Die-brarian, and Shape-Ape, Captain Laserbeam protects Apex City while trying not to lose his patience with his excitable Adventurekateers or trip himself up emotionally with the pretty new police commissioner.
---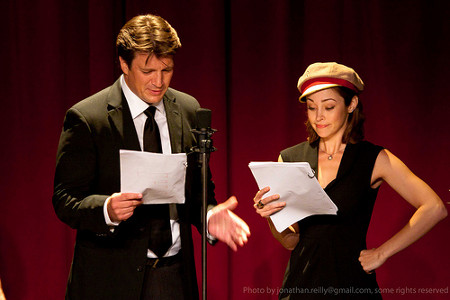 Jefferson Reid, Ace American
A clandestine war is being waged against the Reich, and at the frontlines of this sometimes mystical, often monstrous battle, is Jefferson Reid, America's only super-soldier. Aided by his super-sweetheart, Agent Abby Adams (who hates nothing as much as she hates a dirty Kraut), and his plucky sidekick, Brownie Finn, Jefferson Reid, Ace American is a jingoistic romp through a World War II that never existed.
---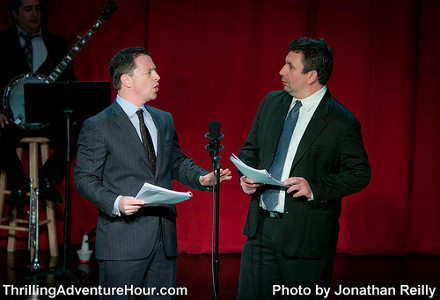 The Cross-Time Adventures of Colonel Tick-Tock
The fey Colonel polices the fractured timeline for Her Majesty's Royal Chrono Patrol, interrupting not-always-terribly-well-researched historical moments and facing down the occasional villain, including the Greenwich Meanie, Auntie Meridian and the occasional dinosaur, from pre-history and all that. Pip pip!
---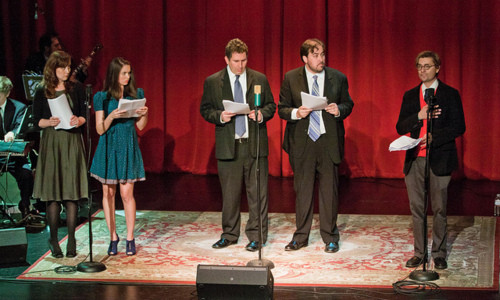 Down in Moonshine Holler
A hobo fairytale. During the Great Depression, a millionaire's son fell in love with a woman he thought was his societal equal. In truth, she was the Hobo Princess. She fled, leaving behind only a fingerless glove. Now, under the assumed identity of Banjo Bindlestuff, the millionaire's son rides the rails with his hobo-mentor Gummy, in search of his one true love he believes will be found in the possibly make-believe hobo-paradise: Moonshine Holler.
---